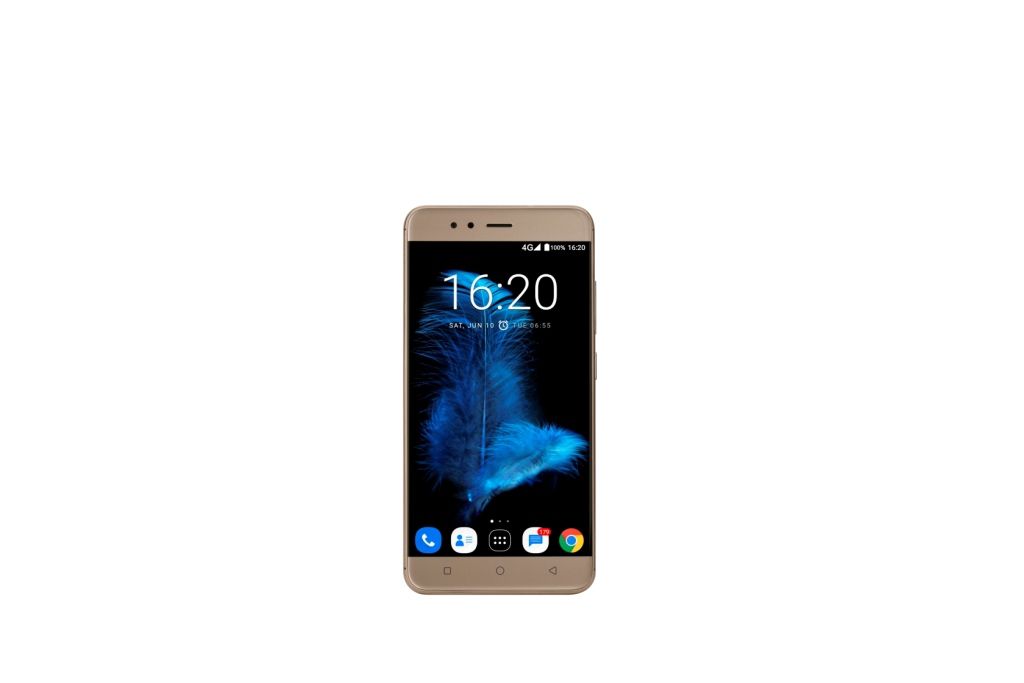 4G-Volte enabled smartphone is powered by a 5000mAh battery @ INR 6,999 & 7,999 respectively
American technology pioneer InFocus, today unveiled the InFocus Turbo5 smartphone under the new brand licensing agreement signed with Foxconn. This product is the first from a series of innovative product line up especially developed for the Indian market, keeping in context the Indian consumers' needs, under this new strategic partnership between InFocus and Foxconn.
The Turbo 5 focusing on reliability and performance packs in a high capacity battery life smartphone of 5000 mAh that allows you to charge less and do more. With an incredible 34 days of standby time and doubling as a power bank, the Turbo 5 ensures endless entertainment. Turbo 5 will be available in two variants, i.e 2GB RAM/ 16GB storage and 3GB RAM/32GB storage. Priced at INR 6,999/- and INR 7,999/-, respectively, the smartphone will be available for sale exclusively on Amazon.in starting 4th July.
The Turbo 5 sports a 5.2inch HD IPS 2.5D Glass display that offers razor sharp display, clear and striking images. The device is powered with a 1.3 GHz Quad core processor and a 2GB/3GB RAM and 16GB/32GB ROM which is expandable up to 32GB via a microSD card. The fingerprint sensor has as a multipurpose usage, not only can it unlock the device but also start flashlight & click images. The sensor has the capacity to register 5 fingerprints and unlocks the device in 0.5 seconds. The device ensures smooth performance, multi-tasking, and boasts of seamless Android Nougat 7.0 OS. For selfie lovers and amateur photographers, Turbo 5 offers a 13 MP rear camera with auto focus and 5 MP Selfie camera with 2.2 aperture that allows users to capture images effortlessly. The premium and sleek design finish further ads elegance to this device.
Commenting on the launch, Dr. Luo Zhongsheng, Global CEO for Sharp & InFocus Mobile, with over 20 years of experience in innovative visual collaboration technology, InFocus is dedicated to helping people communicate effectively and efficiently every day. At InFocus, we are constantly working to develop unique product and services to enhance our consumers' experience. Turbo 5 focuses on the real consumer needs; which is for a device to last all day and some more, this device takes the rigors of multitasking and lets you sail through the day with ease. Going ahead, we will continue to expand our product portfolio and introduce innovative and disruptive 4G smartphones for the Indian consumers. For this FY InFocus plans to introduce 16 new products, aiming to reach 6 Million volume by the end of the year"
He further added, "The next 12 months will be a time to watch out for InFocus as we launch an array of innovative and disruptive products in both online and offline channels. We have recently ramped up our service network across India with 326 after sales service touch points. We have also strengthened our backend processes to deliver a great after sale service experience to our fans. We plan to create 500 service centers touch points by end of this year."
About InFocus
InFocus, a U.S. pioneer in the visual communication market, and Foxconn, the global leader in consumer electronics manufacturing, have come together in a strategic partnership to provide consumers with an array of innovative solutions.
InFocus and Foxconn leverage each other's technical know-how and resources to jointly develop cutting-edge consumer electronics, such as mobile phones, tablets and LED TVs, and visual collaboration technology, such as projectors, touchscreen solutions, and video communication systems.
Production and assembly is placed in the hands of Foxconn's world-class engineers and technicians, while InFocus's global sales and marketing teams bring these innovative products to the doorsteps of consumers around the world. At its core, the InFocus-Foxconn partnership brings American technological and design innovation to the global marketplace with quality consumers can trust and a price they can afford.
For more information, please visit InFocus India's official website: www.InFocusindia.co.in.